5 Reasons to Give Hiking a Try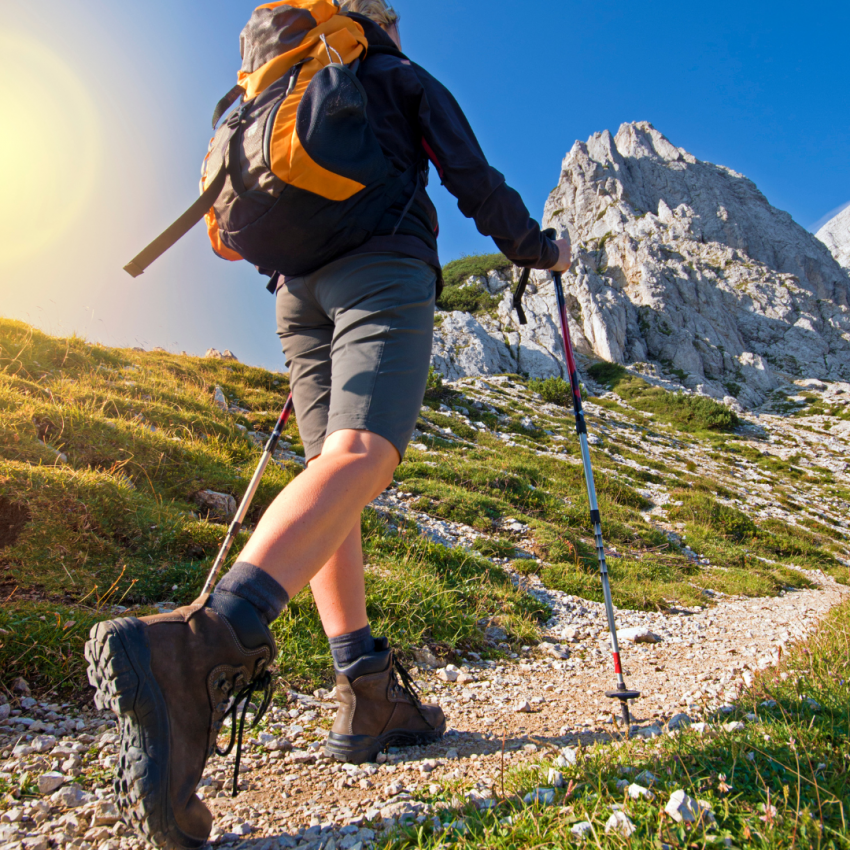 Hiking is a terrific activity, and with the rise in popularity of hiking trails across the country, it's never been more popular. But it is also an activity that can be intimidating for beginners. Hiking, or walking, requires foot agility, good balance, and endurance. While you may venture out on a moderately paced hike, you will likely be reaching your physical limits at some point.
Hiking is one of the most popular outdoor activities in the world. It's a great way to clear your mind and gain a new respect for mother nature. But not everyone likes the strenuous hike to the top of the mountain. You can enjoy the outdoors without feeling like you're dying.
Here are some tips for beginner hikers.
It's a great adventure, and yet it's cheap!
Nothing beats the feeling of setting off on an adventure you may not have thought possible. You have to know what you're getting into, and that's where this travel guide comes in. If there's one thing to remember about your trip, it's one hell of an adventure and yet cheap!
Hiking is healthy.
Hiking is a healthy activity. It has gained popularity in recent years. Many hikers are doing it for exercise, but it's good for our health. Did you know that it helps you lose weight, reduce stress, strengthen muscles, and sleep better? Hiking is excellent for people of any age. It can be fun for the whole family.
It breeds brotherhood/sisterhood.
The things we take for granted in life. A simple hike in the woods is a time to decompress, relax and enjoy nature. Camping and hiking bring families together; it's all about bonding and experiencing the outdoors. It is also a good way to stay fit. It's rewarding for your body and your mind.
Hiking is a great family outing. Not only will you all get a great workout, but hiking provides plenty of opportunities for you to teach your children about nature, respect the environment, and work as a team to accomplish a common goal. It can cultivate a closeness between parent and child that leads to healthy relationships, leading to a healthier lifestyle for the entire family.
Hiking lets you see the beauty of nature.
Nature is a beautiful thing, but many people spend little time enjoying it. A free day camping trip might be out of the question due to time or money limitations, but you don't need to own a luxury RV to enjoy the outdoors. Instead, try a portable folding tent. These tents fold into a portable carry case and weigh just a few pounds, so it's easy to carry along on your outdoor adventures.
The wonders of nature have been captured and preserved by countless photographers, artists, and filmmakers. But technology has also played a role, from the first photos Ansel Adams took to newer techniques like astrophotography. But technology didn't stop there.
Today, many photographers are using drones to capture amazing images. Drones, or unmanned aircraft systems, can fly safely at very high altitudes and allow you to view scenes from a different perspective.
It helps you get in touch with your inner self
Hiking is one activity that appeals to just about everyone. Whether it's your all-time favorite past-time or you've never done it before, hiking offers a fun and healthy way to get outside and enjoy nature while getting a little exercise. It is a fun way to get in touch with your inner self. While hiking, you experience the beauty of the outdoors, breathe fresh air, and get a great workout.
Hiking is an activity that enhances your physical, mental, and emotional well-being. It helps fitness levels, improves cardiovascular health, lowers blood pressure and cholesterol levels, and boosts mental sharpness. It enables you to get in touch with your inner self in its ability to help you relax and de-stress. It has also been shown to reduce stress hormone levels and allows you to be more present at the moment.
Hiking has a variety of health benefits. It can improve cardiovascular health, increase muscle strength, decrease the risk of chronic diseases, and reduce stress. Hiking can also improve mood and sleep quality.