How to Handle Teenage Pregnancy: A Parent's Guide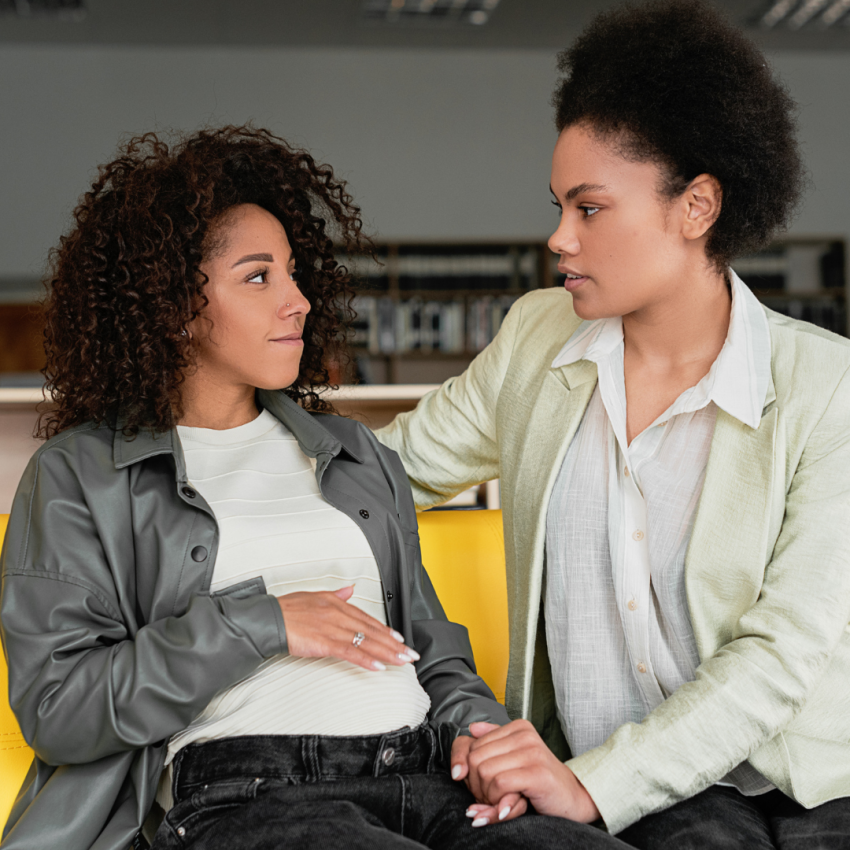 Teenage pregnancy is an overwhelming topic, especially if you're a parent trying to deal with it. But there are some things you should know about teen pregnancy and how to handle it. It can have lasting effects on parents and teens, and it's important to address this issue before it happens.
When you find yourself faced with a pregnancy, you may wonder how to handle the situation. While it is typically an unexpected situation, it is never something you should handle on your own. Parents, guardians, and other adults should guide their children through every step of the process to make sure they have all the information, support, and advice they need.
What can parents do when their teen is pregnant?
Teenage pregnancy might be tough on parents, but know that there's support to help them. It can be scary for parents of teens, especially since many parents believe pregnancy is something only teenage girls experience. But parental support can help both you and your child face the physical and emotional challenges associated with teenage pregnancy.
Teenage pregnancy is a serious matter, and teens should be aware of the long-term consequences of having a child while still in high school. Fortunately, it can be prevented through open and honest communication between parents and teens. By understanding the cause of teenage pregnancy, parents and teens can come to a resolution that is best for all.
Teenage pregnancy can be very complicated, filled with emotions ranging from worry to anger. Learning about the best ways to handle it can help put things into perspective and provide parents with resources to help them create a healthy, safe environment for their teen while their child is growing.
Things to consider during teen pregnancy:
Being pregnant as a teenager can be difficult, not only for you but for the people around you. And it's even more important for parents to be prepared when facing teen pregnancy since many teenage girls are unprepared for what lies ahead. Teenage girls have a lot to consider during their pregnancy, such as where to live and who should raise their child. Their decisions can have lasting effects on their child and their future.
There are a lot of things to be considered while a teenager is pregnant:
You need to get help from your medical specialists.
You need to give your child/teenager a lot of love.
You need to teach and show your teen how to manage money.
You need to involve your teen in the pregnancy, so they don't feel alone.
Teen pregnancy can be a difficult thing for both the parent and the teenager. Many parents believe that teen pregnancy is an unfortunate outcome of the teen's upbringing and affects parents "forever." However, there are steps that parents can take to help their children through this difficult time. Parents should first inform themselves about teen pregnancy and try to find support from other parents who have gone through similar situations. Also, educating themselves on the options and choices that a teen has available can help them decide what is best for their child.
Being a parent during teenage pregnancy can be overwhelming. To help you cope, here are a few tips:
Communication: Discuss the issues with your teen.
Love: Love your teen unconditionally, unconditionally, unconditionally!
Reward: Reward your teen for doing the right thing, even if they fail.
Set goals: Use goal setting as a way of motivating your teen.
Make decisions: Help your teen learn how to make decisions, even if they are not perfect.
Medical checkups: Encourage your teen to get regular checkups at school and at home.
Teach them about sex: Teach your teen about sex, its risks of pregnancy and STDs, and birth control.
It's important to have a talk with your daughter or son about the up-to-date statistics surrounding teen pregnancy and birth control. However, it's equally, if not more, important that parents listen to and respect what their child wants. It's up to age 16 to decide whether they want to use birth control, and it's up to age 18 to decide whether they want to use birth control. Teens may be pressured by other family members, friends, and the culture around them, but don't be afraid to talk to your child about what's right for them.